From Webcam Model To Adult Entertainer: Meet Evelyn Claire
April 11th, 1996, began like any other day. The average Joe woke up and prepared for another regular Thursday. There were no social media feeds to check. No direct messages to respond to. Most people did not even have an e-mail to check. Celine Dion's "Because You Loved Me" dominated the Billboard Hot 100 chart, or if you were in the UK, it was Mark Morrison's "Return Of The Mack". If you wanted to listen to either, you'd have to wait for it to show on MTV or play on the radio.
On the news, coverage focused on a smouldering polystyrene incident at Germany's Dusseldorf Airport which quickly escalated into a major fire that led to the death of 17 people inside the terminal. Over in the Middle East, after grieving the loss of over 60 civilians victimized by suicide bombings in public buses perpetrated by militants of Shia Islamist terrorist organization Hezbollah – in some cases while the US Secretary of State and the French Prime Minister were in the area – Israel finally decided to retaliate and launched a major intensive anti-terror operation in Beirut, an operation that would continue for the following two weeks.
But at the same time these life-ending events took place, the world got to receive some balance by coinciding life-giving events. In Milton Keynes, Buckinghamshire, Yoruba Nigerian father Kehinde and English mother Denise celebrated the birth of their son Bamidele "Dele" Jermaine Alli, who 19 years later would play as a professional footballer for England's national football team. And in Spokane, Washington, Rhonda Sue Paulsen gave birth to Kellie Erin Paulsen-Nail, who she conceived with the father Lowell Kenneth Nail Jr. about 9 months earlier. Kellie weighed 7 lb/ 13-1/2 oz. and was 21 inches long. She is of Irish and British descent.
Early life
As Kellie grew up, she never really got along with her father Lowell, but was very close to her mother Rhonda. Kellie says her mother drilled independency into her by being "super independent" herself, acting as a role model for her. Initially a conservative "good girl", Kellie had about 10 unserious relationships before her career, losing her virginity to her boyfriend, a senior at the time, when she as a freshman at age 15. In school, she described herself as a "little artist, a drama kid". She was directing plays.
In her class, Kellie was a self-proclaimed top student, excelling in any class or project that took just a pinch of creativity. Her high school drama and film teacher, now retired, was considered one of Spokane's finest, with many of his students later winning scholarships for big performing arts schools.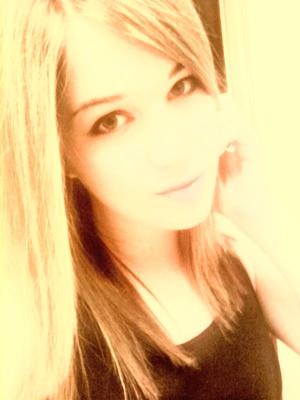 Cam model
In 2015, with her 19th birthday looming, one of Kellie's female friends introduced her to the world of webcam modeling, a way of quickly earning large sums of money - with relatively little effort. Kellie was immediately excited by the idea, jumping right in by joining Chaturbate on April 13, 2015 – just two days after her birthday. This is when she chose the pseudonym of "Evelyn Claire" – which she says was because she found it translates to "Light Light".
As Evelyn, regular cam-modeling continued mostly steadily since 2015. For about six months leading into the end of 2015, Evelyn gained extra popularity by often appearing online with a real-life female friend who chose to use the stage name of "Faye". The duo used to appear on each other's webcam channels, promoting one another. The two also appeared to be really close friends, meeting both on and off-cam fairly often, and they were both active on social media. This included buying each other presents and just generally doing regular nice gestures for one another. Living close to each other certainly helped.
After those six months, Evelyn and Faye grew apart, with each one continuing their cam-work "solo" on their own respective channels. However, sometime in 2016, "Faye" was there one day – and gone the next. She deleted her social media accounts and any online presence she could, never to be heard from again. Evelyn did not mention Faye by name since 2015, but she did generally say that some girls who used to cam with her "quit because it was too mentally taxing" and had their "lives ruined".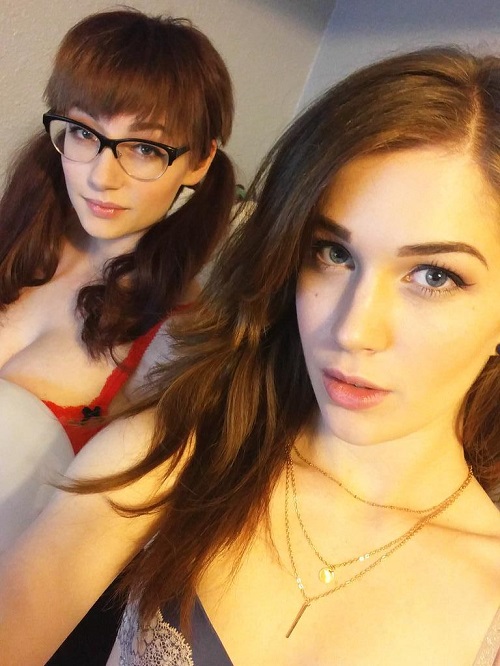 After gaining two years of experience, Evelyn learned a lot. She says that while initially grossed out by older men consuming her content, her opinion quickly changed: "I totally get it now, there's nothing wrong with it", she said. In her free time, she liked painting and sewing, usually having numerous projects she created for herself to keep busy. Evelyn does not watch television shows and mostly keeps out of mainstream movie watching as well, preferring indies instead. As for music, she says she likes all genres except for country music.
Evelyn's camming schedule was often dictated by real-life obstacles: at this point she was still living with her mother in Spokane, which also limited her ability to stream freely and privately. During at least one stream, her mother entered the room with the camera running. After her final day in The Community School on June 5, 2014, Evelyn (as Kellie) attended several other schools. Quitting that regular public high school, she started an alternative high school to try project-based education on a contract. By graduation time, she shortly taught an art class, an improv class, and curated an art festival. With fans "paying for tuition", Evelyn attended a cosmetology school starting November 2015, but dropped out shortly after. She was unhappy in all schools.
In college, Evelyn took art classes and English, getting good grades. However, as hormonal changes escalated, Evelyn became distracted by her "crushes" and was impacted by their presence in class, becoming concerned with what others think of her. She tried to hang out with everyone, but the people she got along with weren't attending school daily. Evelyn's favorite group to hang out with mostly consisted of "stoner crowds".
Professional adult films
As time passed by, 2017 opened new doors for Evelyn Claire. Dating a guy who had a mild porn addiction, the two attended an AVN event together on behalf of Chaturbate, after Evelyn won second place in their video contest. Evelyn longingly stared at the Vixen booth, pondering about the future. One day, a fan decided to send out a tweet tagging French entrepreneur Greg Lansky, then owner (and founder) of Vixen Media Group, a high-end adult production studio. The fan suggested Evelyn Claire as a possible girl to work with, leading Lansky to check her out and decide to initiate contact. Evelyn was thrilled to receive an offer, which included a scene for 'Vixen' and for 'BLACKED' while being paid a "really good price". Feeling ready to transition from cam modeling to hardcore professional scenes, Evelyn decided to jump at the opportunity to "start at the top" with a high-end company. She has been active in professional productions ever since, while still visiting her older webcam platforms occasionally. At this stage, after managing her affairs alone during the strictly-webcam period, she now has an agent.
To keep up with professional productions, Evelyn had to move out of Spokane to Los Angeles. After saving enough money with the help of "fans who tip me on Chaturbate and pay most of my bills", she bought a house in her hometown of Spokane under her and her mother's name, and rented an apartment in Los Angeles so she could be more available to production companies.
Evelyn researched the porn industry, and became a fan of Adriana Chechik, an A-list adult performer. Evelyn decided to initiate some form of contact with Adriana, realizing such a connection could further advance her career. She found out that Adriana will perform in a club, and decided to temporarily work there so the two could meet. Her plan worked, and the two became friends.
Initially, Evelyn stated that she would only work for adult productions where she has some form of artistic control, wanting her scenes to be more artsy and less blatantly pornographic. However, those plans quickly fell apart as she filmed interracial scenes involving multiple men as well as using her tongue to orally stimulate their external anal sphincter. When one scene appeared to "fetishize" the interracial part of the story, Evelyn announced a "retirement", citing companies using her image to "uphold racist fetishes". She resumed work normally that same month, with the retirement never to be mentioned again.
In-between working, Evelyn experienced some real-life family issues, though most of the time it did not keep her from continuing work. On July 24, 2015, Evelyn found out that her aunt Emma Paulsen, a then recently-elected Ferry County prosecutor, took her own life, leaving her husband and two children (Evelyn's cousins) behind. Later that year, Evelyn's grandfather broke his hip - while dying from cancer at the same time. Four years later, on December 31, 2019, her father Lowell had a medical heart emergency. He died aged 65.
Twitch and mainstream work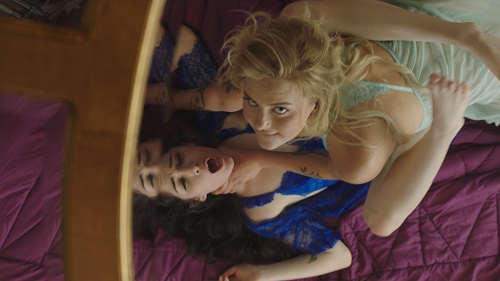 In recent years, Evelyn added a non-pornographic aspect to her career - Twitch streaming. Creating an account in 2018, her then-new friend, Adriana Chechik, is also active on the platform, where she's fairly popular. Using the friendship, Evelyn booked guest appearances on Adriana's streams, allowing her to promote her own channel. She also invited Adriana over to her streams. In public, according to Evelyn, she is more recognized because of Twitch rather than her adult work.
Evelyn now views herself as a "businesswoman", noting that it "feels good" to own a company. She's referring to her self-produced content she sells via online content subscriptions platforms. In 2021, she co-starred in a mainstream non-pornographic film, "Pleasure". The movie's story does focus around the porn industry, though, and features Mark Spiegler of Spiegler Girls – a top adult film agency that Evelyn is a part of in real life. Evelyn says that her future plans include both being an actress, but also continuing adult films with "more extreme stuff", including "more bondage and kink". She also expressed her desire to work for Playboy Plus, and she aspires to become a director herself. Asked what she would be doing if it weren't for her current career choice, Evelyn said she would "probably be baking cake in a bakery or be a dog groomer".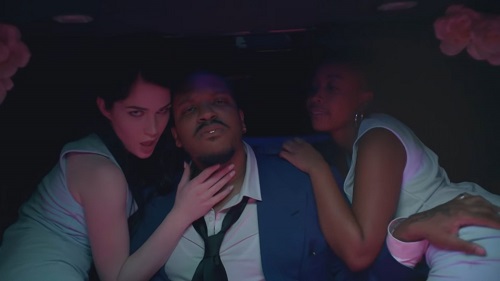 While certainly her most notable mainstream work, "Pleasure" was not the first non-pornographic production for Evelyn. Almost a secret online (until now), Evelyn shortly appeared in the official music video for Father's "Only You", and, on March 25, 2020, she appeared on what appears to be an uncredited role on the fourth episode of TruTV's "It's Personal with Amy Hoggart". The episode, titled "Monogamy", featured Evelyn playing a role she's familiar with – an adult webcam performer. Her appearance lasted just under two minutes.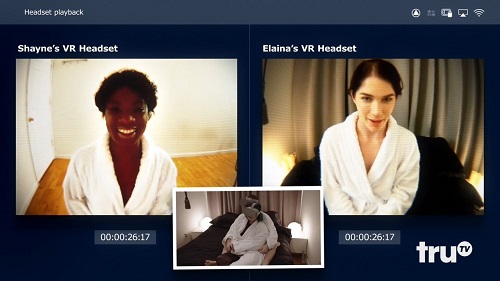 Since 2019, Evelyn has been recognized for her work by receiving yearly consecutive AVN nominations – two in 2019, one in 2020 and three in 2021. However, she did not win any of those six nominations.
| | |
| --- | --- |
| Stage Name | Evelyn Claire |
| Real Name | Kellie Paulsen Nail |
| Birth Name | Kellie Erin Paulsen-Nail |
| Profession | Pornographic actress |
| Birthday | April 11, 1996 |
| Age | 24 |
| Gender | Female |
| Birthplace | Spokane, Washington, United States |
| Hometown | Spokane, Washington, United States |
| Current Residence | Los Angeles, California, United States (rent) |
| Nationality | American |
| Father | Lowell Kenneth Nail Jr. (February 8, 1954 - December 31, 2019) |
| Mother | Rhonda Sue Paulsen (approx 59 years old) |
| School | The Community School |
| School Type | Spokane Public School |
| Graduation Date | June 5, 2014 (Class of 2014) |
| Birth Sign | Aries |
| Online Aliases | LuvEvelynClaire, OfficialEvelynClaire, ArtEvelynClaire, EvelynClaireIRL, evelynclaire, EvelynClurr, ClubEvelynClaire |
| Online Platforms | Twitter, Instagram, YouTube, Twitch, Chaturbate, OnlyFans, LoyalFans, MyFreeCams, AVN |
| Associations | Adriana Chechik, Greg Lansky, Mark Spiegler, Faye (2015-2016) |
| Award Nominations | 6 |
| Award Wins | 0 |
| Retirement Announcements | 4 |
| Actual Retirements | 0 |
| Known Allergies | Peanuts |
| Known Health Conditions | Chronic Sinus Infections; Occasional Tonsillitis |
| Known Surgeries | Breast Augmentation ("Boob Job") (via fat transfer) (2020); Tendon Release (as teenager) |