Evelyn Claire Discovers EvelynClaire.WS, Warns Fans From 'Links', Creates New Twitter
Evelyn Claire is now aware of the Evelyn Claire Encyclopedia - and we're not sure yet if she's a fan. Over on Twitter, as we begin setting up social media presence which should launch soon, Evelyn was tweeting about reading material and received a recommendation to read some of the material we published.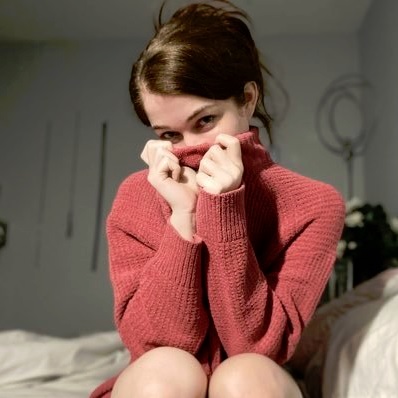 Following her discovery, Evelyn tweeted: "The only person who can tell my story accurately, is me" – referring to our most recent piece. She later added: "Reminder to be careful of opening links, as the internet is not a safe place to carelessly click about".

As part of potential damage control, most interestingly, Evelyn later created a new Twitter handle – EvelynClaireIRL – and began following it from her main account. Her launch tweet said: "Made a fresh new account. Feeling good. Can finally scroll on the TL in public".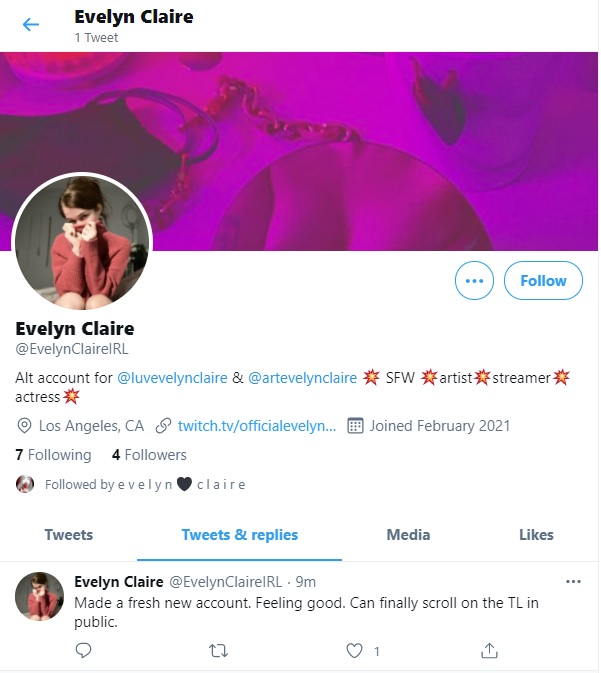 If contacted by Evelyn, we will of course correct inaccurate information, if present, and/or add missing info.