Evelyn Claire And Duelbits End Partnership Following Crime Allegations
Evelyn Claire and Duelbits are no longer partners, following our exposure regarding alleged federal crimes.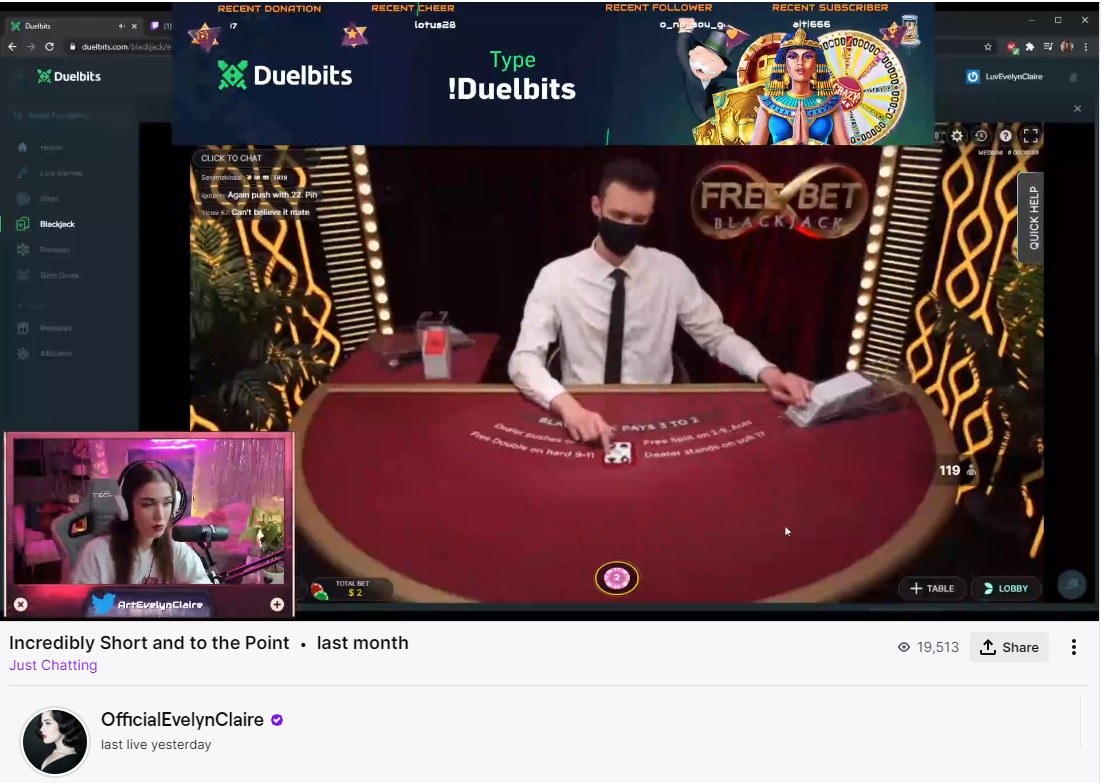 As you may recall, back in February, we extensively covered the numerous violations made by both Evelyn Claire and Duelbits.
Since the day of the reveal, Evelyn ceased streaming anything Duelbits-related.
Now, months later, and quietly, Evelyn has removed the Duelbits banner from her Twitch page, as well as the !duelbits StreamElements command.