More Kellie Paulsen Photoshoots Spotted, Taken During Emotional Struggles
Three years ago this week, during the month of February, 2018, Evelyn Claire visited her hometown of Spokane, Washington, and used the opportunity to stop by at House of Pop for a classic iron photoshoot by Douglas McCoy. Curly hairstyles are considered to be among Evelyn's top-favorite hairstyles, and she just recently spent hours on a curly style for this year's Valentine's Day.
You can watch the video photoshoot below:
The visit triggered senses of sentimentality for Evelyn, mixing both happy personal associations with sad ones about her past. During the visit, Evelyn then shared:
Perhaps if we all were more aware of our surroundings, we would notice the irregularities in the behavior of evil humans and take action to stop them. If you're reading this and you used to be close to me but shit went sour, just know I still think about you all and how you shaped me like clay. Every day I think about what started the rift between us.
Evelyn continued:
I hold onto everything and use our experience together purely as a lesson so I do not repeat the same mistakes. I do not want you to come back in my life though, you served your purpose, and I served mine. All emotions felt after are nostalgic, but I still have moved on. I hear that people from my past that I tried to help, invest money in, and support, are still making posts about me. I never intended to have such an effect on people. Why do the people we help the most, bite us the hardest?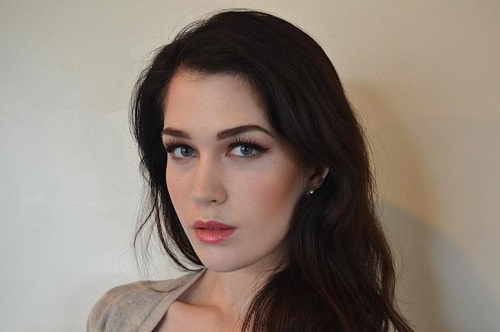 A year before this, in January of 2017, Evelyn was also in Spokane – and participated in another photoshoot, this time actually credited as "Kellie Paulsen". The photoshoot was for Spokane's Maud Artistry, winners of Best Makeup Artists in Spokane for that same year. "Loving this unretouched photo from today! Makeup by Standish at Maud!", the company then said.
We have a few more nostalgic stories in the can – spanning almost a decade – with never-before-seen quotes, images and information about one particular summer adventure. Stay tuned as we figure out the right timing and other technicalities for those.