From Spokane With Love: Evelyn Claire Gets Valentine's Day Present From Mom
Just in time for Valentine's Day, Kellie Paulsen (Evelyn Claire) has received a heartwarming package in Los Angeles – sent to her by her mother Rhonda Paulsen of Spokane, WA. The gift is a replica of a hand-carved Arctic Sea Life Penguin and Baby Puzzle Box, originally created by the first Walt Disney World woodworking apprentice, Carver Dan.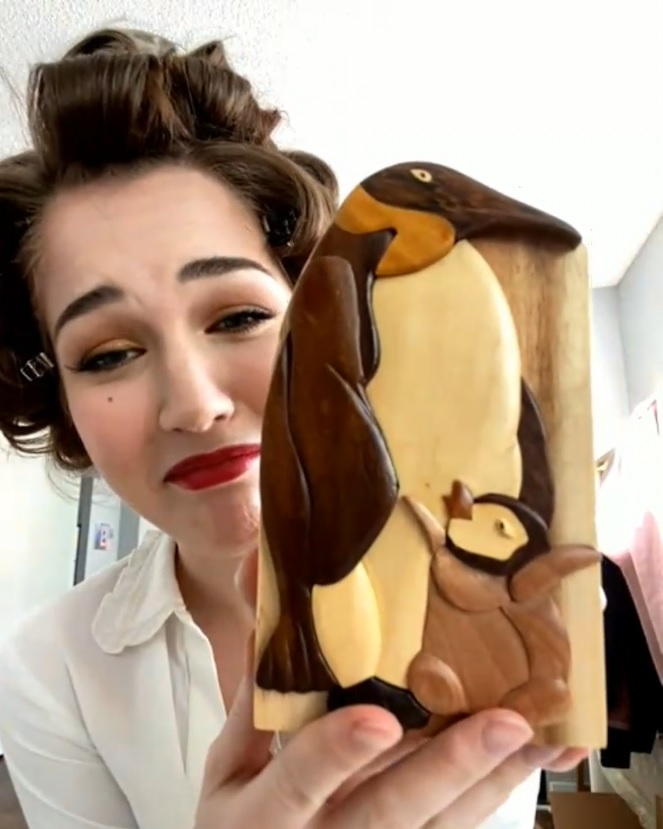 Based on an exclusive design by Carver Dan's art studio, the box features a magnetic pin guaranteed not to fall out when turned upside down and is hand-carved from recycled exotic hardwoods.
Showcasing the gift online, Evelyn chose to use the hand-polished hardwood construction to store her bobby pins in, using the hidden storage area with magnetic closure.
To learn more about the original product, made without paint or stain, or if you want one for yourself, visit Carver Dan. The item is also available for a cheaper price on QVC.