SPOTTED: Evelyn Claire's 15-Second Primetime Appearance
Almost slipping under the radar, Evelyn Claire's resume of short appearances as an extra continues to grow. On Sunday, May 3, 2020, Evelyn Claire briefly appeared on an episode of ABC's "The Rookie".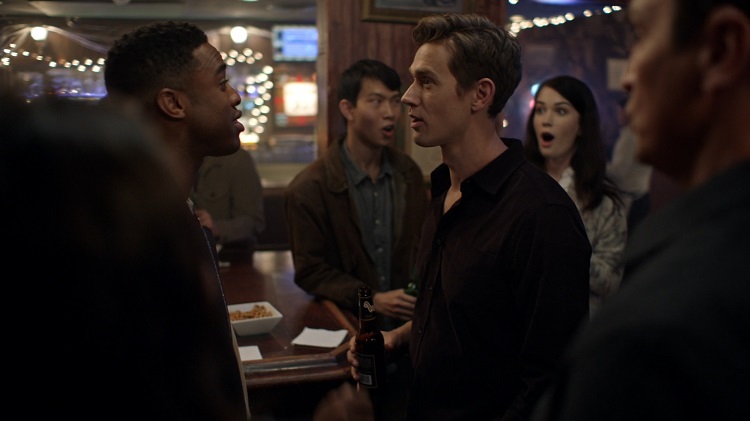 The season 2 episode, titled "The Q Word", then aired on a 10PM timeslot and had about 5 million viewers. It was the 19th episode of the season. An ABC Studios / Entertainment One / Perfectman Pictures production, this particular episode was written by Natalie Callaghan & Nick Hurwitz and directed by David McWhirter. It was filmed in Los Angeles, where Evelyn currently resides.
We've examined the episode and its credits – distributed by Disney–ABC Domestic Television – and Evelyn's appearance seems to be uncredited, a common occurrence for non-speaking roles.
Evelyn appears as an extra in a bar on the first scene of the episode, during its first 55 seconds. While moving her lips in the background along with other extras to express surprise in response to other speaking characters, Evelyn's voice is not audible in the scene.
Evelyn's actual screen time lasts for a combined total of 15 seconds, with multiple camera cuts in-between. She appears behind the main character, portrayed by Nathan Fillion.