Evelyn Claire's Podcast, Smutcast, Delays Third Installment
UPDATE: Evelyn has delayed the podcast because she "forgot to invite people", new date to be announced.
It's been almost 3 months since Evelyn Claire launched her Smutcast Podcast (formerly Porncast Podcast) on Twitch. After a speculated March 15 return for a third installment, that date has now been delayed.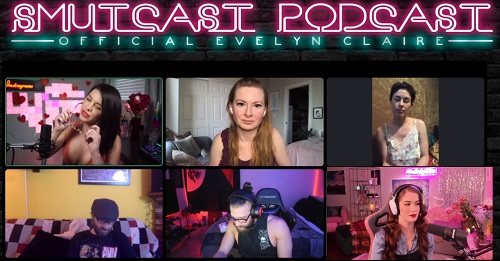 Guests for the upcoming podcast haven't been announced yet, but Adriana Chechik has been asked to return for a third time.
Evelyn Claire has been working in Las Vegas this week, but only for a short visit; the podcast will commence from Los Angeles as usual.