How Much Do Adult Performers Make On OnlyFans?
A constantly asked question is how much money you can make on OnlyFans. The always-right answer is that there is no one answer and it would obviously depend on your rates, and most importantly, your followers. In this article, we dive into the numbers as they relate to Evelyn Claire, so you can get a sense of how everything works.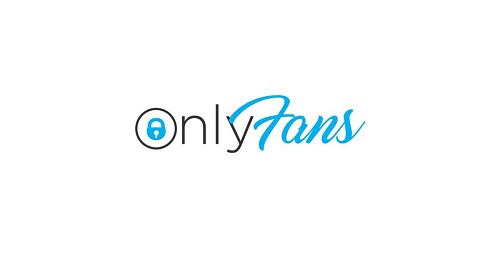 As of February 2021, Evelyn Claire has about 800 subscribers on OnlyFans, each paying $4.99/month to access the content. That's $3,992 a month just from having them subscribed. OnlyFans takes about %20, Evelyn gets about %80 and is then taxed.
798.4 is %20 of 3992, which means OnlyFans takes $798.4 and Evelyn is left with $3193.6. This is a bare minimum - $103 a day just for waking up. Those monthly 4.99 dollars give users access to her profile, where actual content costs additional money. Evelyn gets about $10 in tips each morning, and sells content to all subscribers via private messages, where you can 'unlock' a message for $8-$10 to see the photo/video.
Additionally, Evelyn offers personal custom videos by request - and those come at a very high price. If you want a custom video, though, be prepared to wait about 3 months – her current backlog. This also forces those customers to come back - you wouldn't unsubscribe while waiting for your custom. Customs are paid for in advance.
The month prior, in January, Evelyn had 1000 subscribers. This means that for January, the formula would be $4990 total with OnlyFans taking $998 and Evelyn left with $3992 before taxes. This, again, was the bare starting minimum, and does not include all of the actual content people are lured buy inside. That also means that Evelyn lost about 200 subscribers a month, which is about $26.6/day, not including the content those subscribers would have bought on demand.
Evelyn also holds a second account on OnlyFans, which is "free" to subscribe. This means you can access the profile without paying $4.99 monthly, but all videos inside the free profile are priced $20 to $50 each.
Like most girls on OnlyFans, Evelyn uses the common tactics to lure people into buying content. There are many variations to those tactics, some girls use all of them, others use some of them or change them up. Some of those tactics include sending automated messages to all subscribers, phrased in a manner that makes the message seem personal. For example: "How are you?", "Wanna see something?", "I have a surprise for you", "I miss you", and so on.
Once the subscriber responds, believing the girl actually messaged them individually, the offer is made – pay to unlock a photo/video. More tactics include statements like: "Next 20 to tip $10 get X for free", "Deleting this in 30 minutes, hurry up!"; "What did you think of this video?", "Did you get my last messages? I had technical problems", and so on.
Another way to generate income on the platform is live streams, where you'd get tips while performing. After the show is over, some girls sell recordings of the stream for those who missed the live show.
Evelyn's other revenue streams include:
Twitch, where she also has monthly paid subscribers as well as donations/tips.
Chaturbate, where a show starts free for all, some tip via "tokens", and at some point you use tokens to buy a "ticket" to the "real show" which would be closed for free viewers and only available to those who bought a ticket.
And of course, professional studio-ordered productions, where she gets paid between $900 to $1,500, depending on the scene and the studio. Those are usually one-off payments for a day of filming.