Evelyn Claire & Adriana Chechik Go Golfing, Dine At Oasis Bar & Restaurant
Following a long day of playing miniature golf, Kellie Paulsen-Nail and Dezarae Kristina Charles called it a day by dining at the Oasis Bar & Restaurant, located at the Van Nuys neighborhood in the central San Fernando Valley region of Los Angeles, California.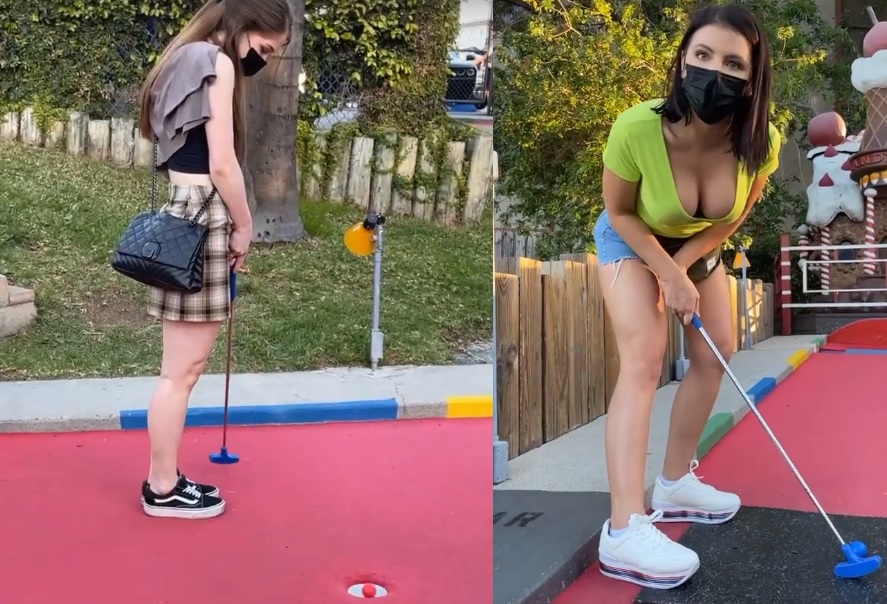 The two, known by stage names Evelyn Claire and Adriana Chechik, enjoyed meat-filled meals after mini-golfing with Cade Nelson and Peter Warren. Claire and Chechik previously consumed Nelson and Warren's meat, respectively, but that was not on the menu at the Oasis Bar, where they ate actual cooked meat this time.
Chechik is expected to return for the next installment of Evelyn Claire's Smutcast Podcast.